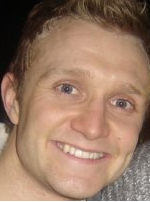 Wyn Davies has been a member of Only Men Aloud since 2004. His voice type is tenor, specifically 1st Tenor.
Early Life
Edit
Wyn has been a keen performer from a young age. He has competed successfully at the Urdd, National and Llangollen Eisteddfod. He has been a member of the National Youth Choir of Wales and performed principle roles with Welsh National Youth Opera.
Other Work
Edit
Wyn is a TV and radio presenter.
Personal Life
Edit
Wyn currently studies at the Wales International Academy of Voice  He has a degree in Pharmacy. Wyn supports Manchester United and Ospreys. He enjoys cycling and spending time with his cat, Mabli.