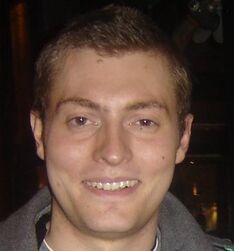 Tim's voice type is bass. He began singing when he was seven-years-old, when he was accepted to join Westminister Abbey Choir. Whilst there, he sang at the funeral of Princess Diana and the Golden Wedding Anniversary of the Queen and Prince Phillip.
Tim played the title role in the Welsh National Youth Opera's production of Sweeney Todd.
Interests and Degrees
Edit
Tim has a degree in Biomedical Science from Cardiff University. He enjoys travelling, cooking and playing rugby and golf.