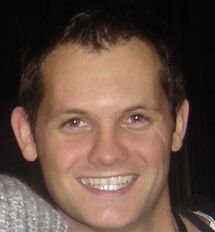 Ross Leadbeater is a former member of Only Men Aloud. His voice type is tenor.
Early Life
Edit
Ross is from Abertillery, Wales.
Other Work
Edit
Ross teaches performing arts and piano.
Personal Life
Edit
Ross enjoys a wide range of music including classical,pop, jazz and musical theatre. He takes an interest in literature, especially poetry and drama. Ross is a pianist.
Ad blocker interference detected!
Wikia is a free-to-use site that makes money from advertising. We have a modified experience for viewers using ad blockers

Wikia is not accessible if you've made further modifications. Remove the custom ad blocker rule(s) and the page will load as expected.