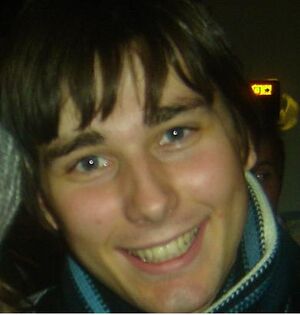 &nbsp
Paul is a 1st Tenor from Warwick where he sang with St. Mary's Church Choir. He was invited to join Only Men Aloud after working with Tim Rhys-Evans on a Welsh National Youth Opera Production. He is studying music at Cardif University.
Interests
Edit
Paul enjoys cycling, photography and fencing.
More Info
Edit
Ad blocker interference detected!
Wikia is a free-to-use site that makes money from advertising. We have a modified experience for viewers using ad blockers

Wikia is not accessible if you've made further modifications. Remove the custom ad blocker rule(s) and the page will load as expected.