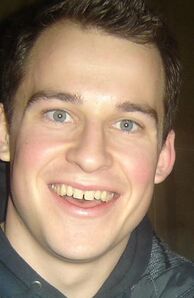 &nbsp
Niall temporarily took up the position of Cian Brennan-Gavin for a year, while Cian worked in America. His voice is bass.
Niall has performed many musical theatre roles in his hometown of Cardiff, as well as solo recitals nationwade.
Niall played rugby and cricket at county level.
Ad blocker interference detected!
Wikia is a free-to-use site that makes money from advertising. We have a modified experience for viewers using ad blockers

Wikia is not accessible if you've made further modifications. Remove the custom ad blocker rule(s) and the page will load as expected.