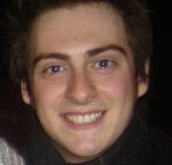 David Mahoney has been a member of Only Men Aloud since 2009. His voice type is tenor. He initially joined the choir to temporarily replace
Nick Bristow
.
Early Life
Edit
David graduated from Oxford University were he studied music and was a choral scholar.He has performed from an early age, beginning as a chorister at Llandaff Cathedral. He was also a cellist in the National Youth Orchestra of Wales.
Other Work
Edit
David is a producer of live music events and TV programmes, for example, ITV's "Jonathan and Charlotte" and three episodes of the BBC's "Songs of Praise". He has also worked as a talent manager, representing Lucie Jones, Shane Williams and Connie Fisher, to name a few.
Interests
Edit
David is a keen rugby fan, supporting Cardiff Blues and Wales.
Ad blocker interference detected!
Wikia is a free-to-use site that makes money from advertising. We have a modified experience for viewers using ad blockers

Wikia is not accessible if you've made further modifications. Remove the custom ad blocker rule(s) and the page will load as expected.