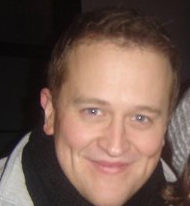 Craig Yates is a member of Only Men Aloud. His voice-type is baritone
Early Life
Edit
Craig was born in Birmingham. He was once Choirboy of the Year. He studied singing at the Royal Welsh College of Music and Drama in Cardiff, one year of which was spent in St. Petersburg, Russia.
OMA Youth
Edit
Since 2008, Craig has helped to run Only Boys Aloud, in addition to being a leader of Only Kids Aloud.
Other Work
Edit
Craig has played many lead roles for Welsh National Youth Opera and has covered several roles for Welsh National Opera. He has also worked in the education and outreach department of WNO.
As well as singing with Only Men Aloud, he sings for Live Music Now! Craig is a regular soloist in concerts and oratorios and works as a vocal animatuer around the country.
Personal Life
Edit
Craig loves spending his free time watching sport, especially football. He has lived in Cardiff fo 15 years.
Ad blocker interference detected!
Wikia is a free-to-use site that makes money from advertising. We have a modified experience for viewers using ad blockers

Wikia is not accessible if you've made further modifications. Remove the custom ad blocker rule(s) and the page will load as expected.